Timbuk2
Shopify Plus
UI/UX
Custom Dev
Redesign of TIMBUK2 on Shopify Plus
It was 1989. Timbuk2's founder Rob Honeycutt was a freethinking, freewheeling bike messenger in San Francisco. He fell in love with the functionality and utility of the messenger bag and wanted it to be accessible to all. In the heart of the eclectic Mission District neighborhood, the Classic Messenger Bag was born.
Timbuk2 needed to deploy a new direct-to-consumer Shopify Plus site that incorporated a fresh new design, leveraged a mobile-first approach, and would provide a compelling and interactive custom experience for customers. Therefore, Timbuk2 hired PIVOT for a complete site redesign, where they would develop and implement a new custom Shopify theme.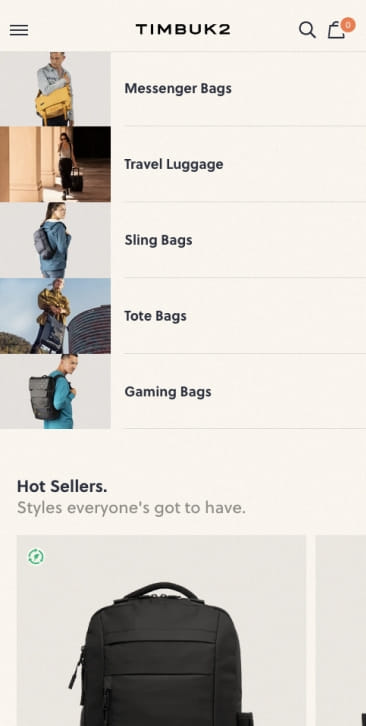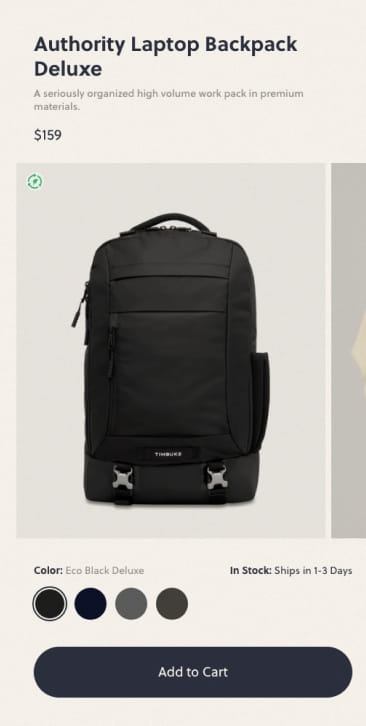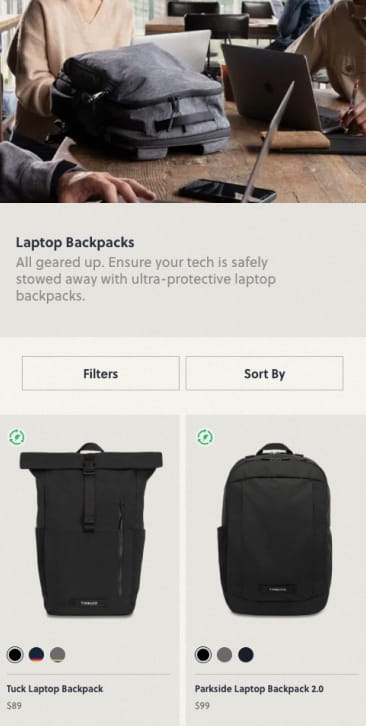 Industry-recognized Shopify Plus ecommerce agency, driven to amplify the value of your brand.
PIVOT executed a complete site redesign and deployed a new Shopify Plus site for Timbuk2.
PIVOT created mobile and desktop visual designs for all key pages of the Shopify Plus site before developing front and backend functionality to support each new design feature for the new mobile-first site. Designing an aesthetically modernized site was not the only priority for PIVOT. PIVOT had to ensure the design and functionality could support Timbuk2's overarching goals to incorporate the latest ecommerce best practices, improve conversion workflow, provide better communication methods, and foster customer loyalty.
To execute a successful launch, PIVOT needed to build a site that would support Timbuk2's existing needs and alleviate its core issues while simultaneously anticipating future needs for Timbuk2 and its customers.
PIVOT custom developed and deployed the following specific functions for Timbuk2's new site.
Custom App for Gorgias Integration
PIVOT built a custom app to power Timbuk2's Repair and Warranty application flow to improve customer communication and brand loyalty.
Streamlining workflow, PIVOT's custom app takes data from a new Repair and Warranty form on the site's front end, creates a draft order in Shopify that can later be turned into a repair/replacement order, and automatically creates a ticket in Timbuk2's customer support platform, Gorgias, while simultaneously emailing the customer.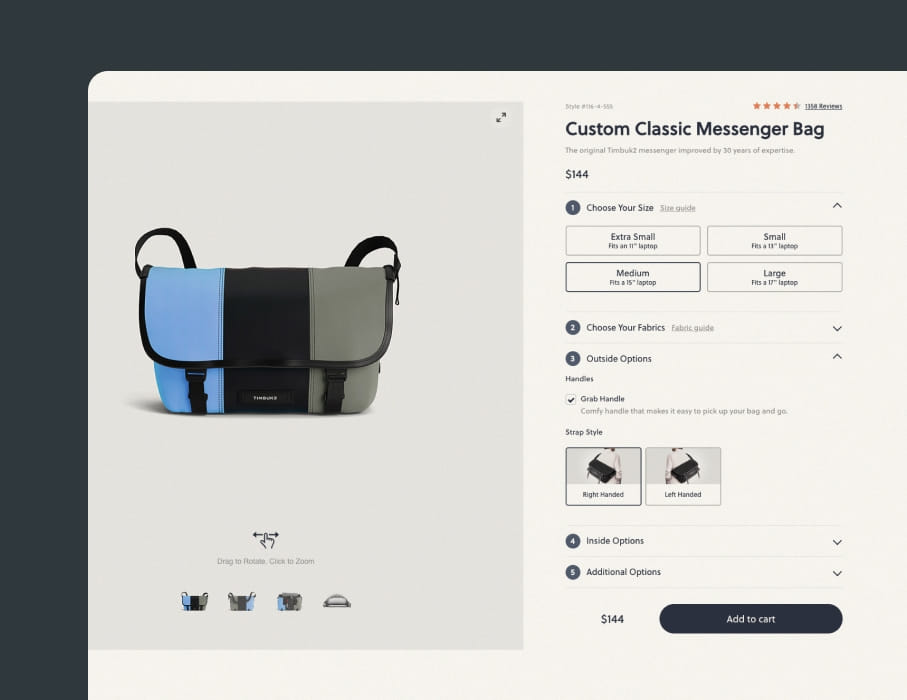 Integrated Product Customizer
PIVOT's custom PDP template enables customers to leverage Timbuk2's existing product customizer (and third-party tool) seamlessly within the PDP, eliminating the need to leave the PDP to customize their product as they wish.
Leveraging the data collected in the product customizer tool, PIVOT could render the customized product throughout the mini cart, cart, checkout, and order confirmation emails, assuring customers that what they designed is what they ordered.
Corporate Sales Navigation Logic
Satisfying Timbuk2's corporate sales team's needs, PIVOT wrote custom logic for the new site's global navigation to display a custom navigation when specific users (corporate clients) visit pages, PLPs, or PDPs.
PIVOT also overwrote the "Add to Cart" button on the corporate sales PDP pages to "Request A Quote" automating a detailed product inquiry form from clients to Timbuk2's Corporate Sales team.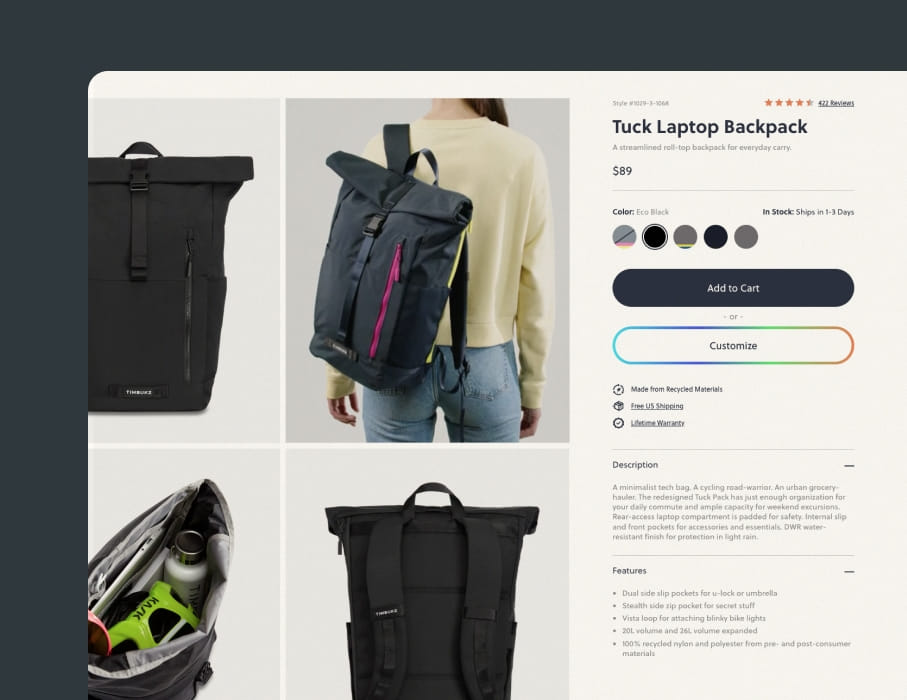 Canadian Rollout: With the successful launch of Timbuk2's U.S. site, PIVOT executed the second phase of the project – migrating the new custom Timbuk2 theme to Timbuk2's Canadian site to create a universal customer experience.
Visit Site