R+Co
Shopify Plus
Custom Dev
UI/UX
Migration
R+Co Moves from Magento to Shopify Plus
R+Co is an award-winning line of hair care products that feature unique ingredients designed to deliver immediate, high-performing results. Along with its growing product line, R+Co boasts a professional program with a collection of some of the most forward-thinking hairstylists in the business. R+Co contracted PIVOT to migrate their existing ecommerce site from Magento to Shopify Plus.
Given PIVOT's success supporting the world's top beauty brands, R+Co knew they were the perfect agency to build, design, and replatform their Magento/Vue storefront to Shopify Plus. The project also involved deploying a new DTC site for R+Co, R+Co Bleu, and R+Co Pro.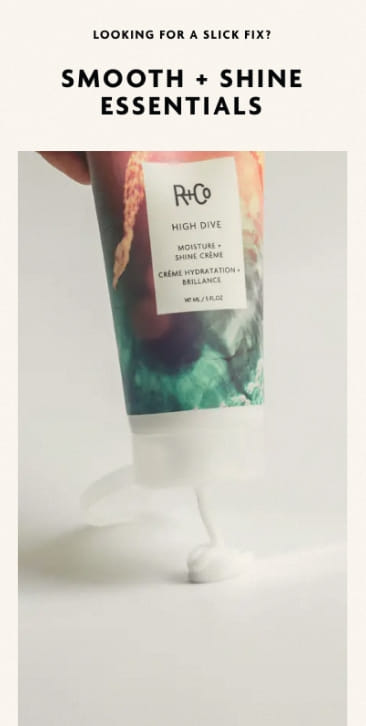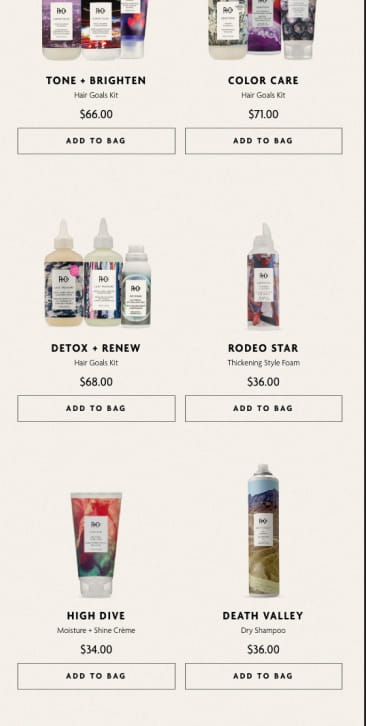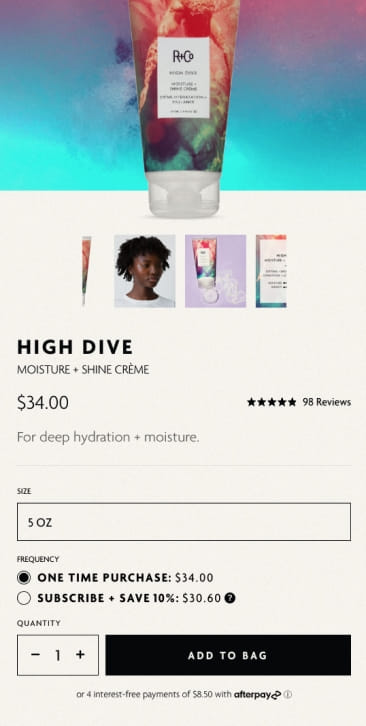 Industry-recognized Shopify Plus ecommerce agency, driven to amplify the value of your brand.
To replatform R+Co's ecommerce site, PIVOT had to create a custom creative design and make significant updates to the User Experience (UX) and User Interface (UI). The goal was to launch a more modern, current, and dynamic store – serving as a best-in-class ecommerce shopping experience for the greater R+Co community.
Industry-recognized Shopify Plus ecommerce agency, driven to amplify the value of your brand.
The migration consisted of designing and building a compelling and interactive custom experience that allows users to learn about the products while also featuring a streamlined checkout / add-to-cart functionality. PIVOT implemented a new feature, providing the ability to move between stores (R+Co and R+Co Bleu) with items from each store in a single cart. The migration project also optimized the purchase experience, enabling R+Co's users to apply more than the standard percentage off promotions.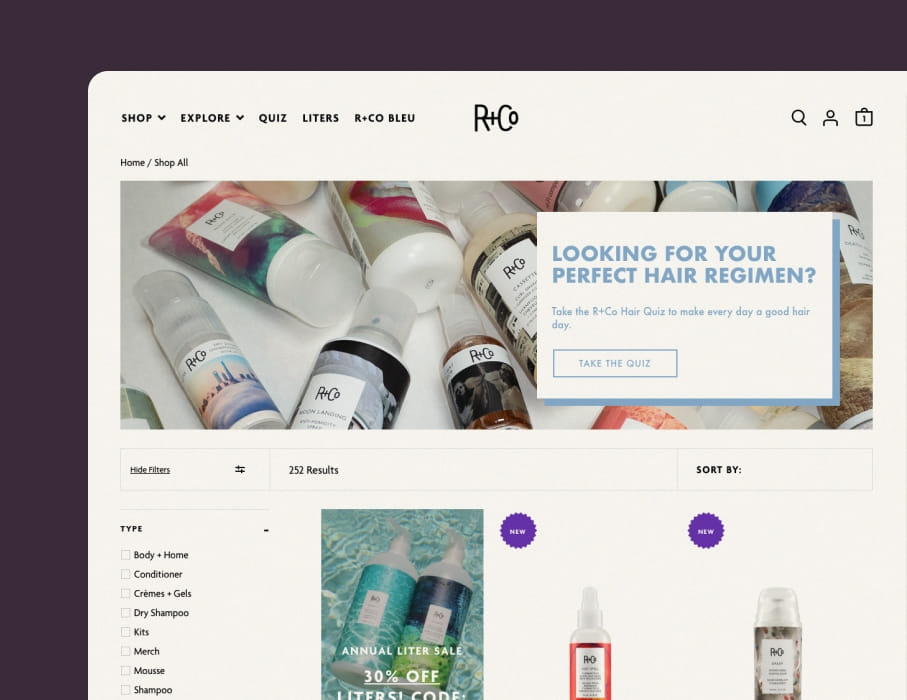 PIVOT provided R+Co with custom R+Co and R+Co Bleu themes with self-service CMS templates to manage site content and routine campaigns without developer assistance easily. PIVOT also provided technology leadership, direction, and overall development services for desktop and mobile. A mobile-first approach was critical for this project.
Notable Shopify apps for the project.