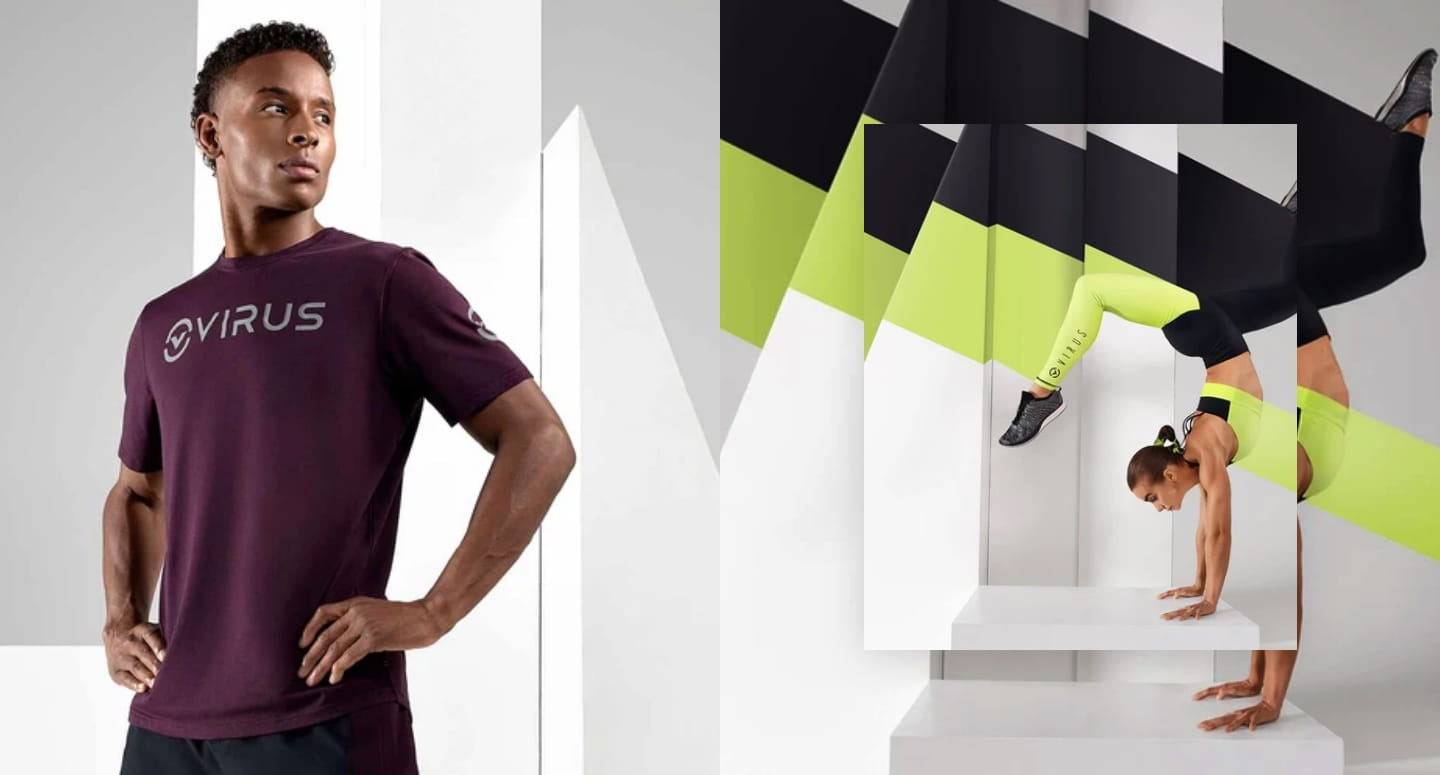 Virus
Shopify Plus
Custom Dev
UI/UX
Migration
Customizations to Existing Shopify Plus Site: VIRUS
VIRUS, an action sport and performance activewear brand, was founded in 2010 in Orange County, California. VIRUS provides clothing and accessories to a variety of consumers spanning from MMA and Crossfit, to paddling and yoga. VIRUS has been suiting up its customers and team athletes for over a decade with the mentality, "the passion that defines you is a virus".
VIRUS' international business expanded, and in 2020 they hired PIVOT for web support to elevate their existing Shopify Plus site. PIVOT provided VIRUS the ability to display search functionality that was categorized by activity to make the customer shopping experience more seamless.
A year later, PIVOT took VIRUS' existing website theme and performed high level customizations to launch an updated Shopify Plus site in August 2021.
PIVOT took VIRUS' existing Shopify Plus theme and began working on specific customizations, making a list of modifications to the site: Home Page Search bar Top announcement scrolling bar Timeline section Our Looks section FAQ page Mega Menu layout + adding multiple mega menus Product Pages Each product has its own product page with customized sections Picture layout Product video play Reviews with Okendo (Shopify App) Collections Page Product filter Large edge to edge landing graphic Quick add to instantly add products from PLP Image graphic or video content within the products Cart Implement "spend more to get free shipping" messaging
A new feature found on VIRUS' updated site is the "Shop the Look" section. PIVOT built the "Shop The Look" interaction on the homepage to allow users to shop entire looks from head to toe with convenience and ease.
PIVOT fully customized the header, the menu, and the hover menus on the homepage to provide shoppers with a new and improved homepage experience when visiting VIRUS' site. They also improved the customized search functionality with Algolia. Algolia is an agency that provides powerful, hosted search APIs to create fast and relevant search and discovery results. This was the first time PIVOT has worked with Algolia's enterprise-level search functionalities.
Following a successful refresh in August, PIVOT and VIRUS will continue to work together to make customizations to the site when needed. Check out VIRUS' updated Shopify Plus site here.
Looking to update your Shopify Plus site before the holiday season? Contact PIVOT to get started today.
"PIVOT provided VIRUS the ability to display search functionality that was categorized by activity to make the customer shopping experience more seamless."