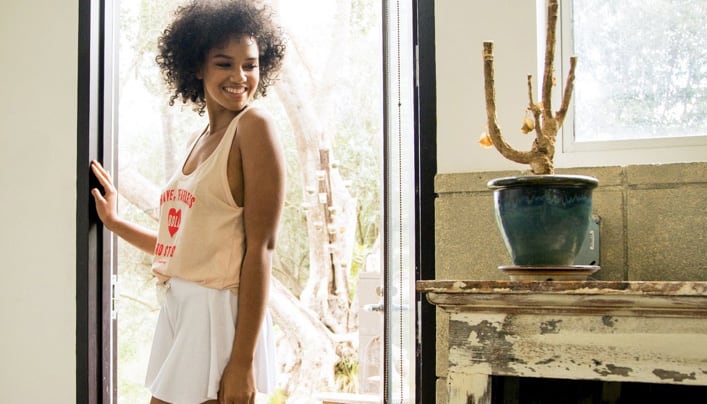 Birdiebee
Shopify Plus
Custom Dev
UI/UX
Migration
PIVOT Launches new online brand Birdiebee's Shopify store
Birdiebee, a vision and creation of Brie and Nikki Bella, is a new women's apparel brand that was struggling to launch their new online brand. After a website takeover that was followed by a hugely successful brand launch, we remain close partners on a strong Shopify ecommerce growth engine.
Birdiebee, a vision and creation of Brie and Nikki Bella, is an apparel brand that combines philanthropy and beautiful products in support of women around the world. They aim to inspire young women to be independent, strong and empowered.
The
Challenge
( Birdiebee )
Failure to launch the new BirdieBee brand with existing partner.
3rd party theme was not reliable and rushed during implementation.
The site was very slow.
Marketing was not able to execute site promotions.
Theme did not support merchandising needs.
No insights - Google Analytics was not functional.
PIVOT performed a complete platform takeover, site design and code audit that provided clear direction forward
Visual theme enhancements & re-implementation.
Performance optimization, improving page load time by 60%.
Discount & promo code enhancements and automation in Shopify.
Built custom merchandising experience to support the Birdiebee product lines.
Fixed and optimized Google Analytics reporting for revenue & conversion.
PIVOT designed and developed a custom Tops/Bottoms pairing feature on the PDP, along with other suggested pairings.
Developed a "modular" page design with a variety of CMS templates that allows users to easily rollout fresh content without help from a developer.
Tested and delivered over two dozen 3rd party application integrations on the Shopify Plus platform.
"We have worked with PIVOT for the past couple of months now and have really enjoyed working with the entire team. The developers at PIVOT go above and beyond to provide recommendations on what we are trying to accomplish that will logistically work within the platform we are currently using and that fits within our budget. Turn around time on projects is always very quick and they aren't shy to jump on a quick call to clarify our goals so each project is done right the first time around. I would recommend PIVOT to any brand looking to help maintain and elevate their eCommerce website!"

— Birdiebee
The PIVOT team brought a professional level of support and care to the Birdiebee site design, Shopify implementation, and hugely successful brand launch. The close partnership resulted in a fast, long-term platform engine for viral marketing, revenue growth and growing their brand. The success of the launch continues to fuel a close, collaborative partnership for ongoing site enhancements.