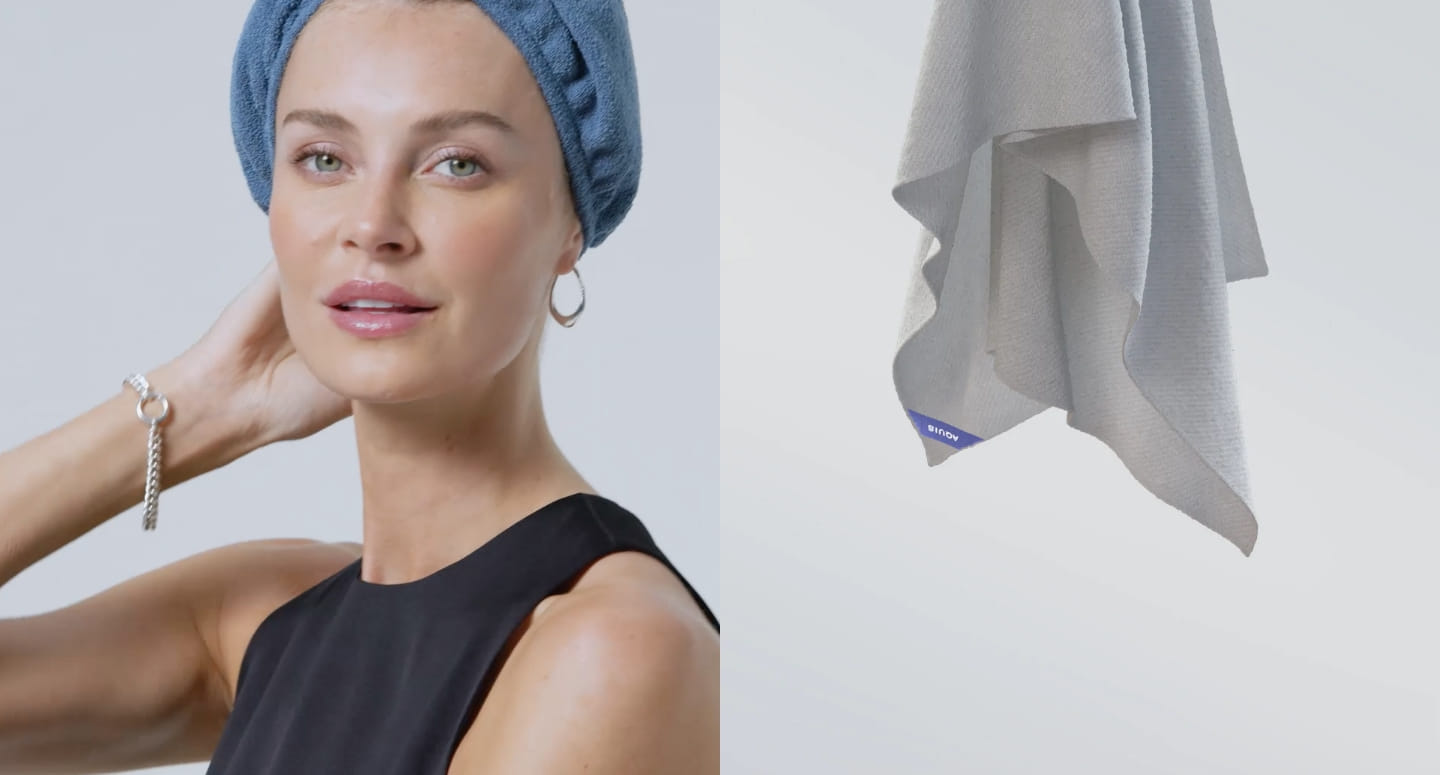 AQUIS
Shopify Plus
Custom Dev
UI/UX
Migration
AQUIS Launch
It's all in the AQUITEX. When hair tech brand AQUIS entered the space 30 years ago, it changed how millions of people dry their hair. They have since dominated the hair care industry with their line of microfiber hair wraps. Designed with a proprietary blend of AQUITEX fabric, these hair towels are easy to use, have quick-wicking technology, and leave hair 5X stronger than traditional drying methods. As a result, AQUIS has established its brand as an expert leader in hair care and has engineered the only hair tool known to strengthen while drying.
AQUIS sold 1 million units in the first three years of business. Since then, they've sold millions of hair towels across the globe, leveraging retail partners like Sephora, QVC, and Target to reach new customers. After 30 years in the hair care space, AQUIS was ready for a modernized digital experience. So AQUIS hired PIVOT to develop and launch a new Shopify Plus online store.
PIVOT was tasked with creating a new online store, enabling AQUIS to introduce a fresh perspective to its entire brand experience through custom site functionality, ensuring a best-in-class shopping experience for AQUIS customers.
AQUIS temporarily shut down its existing store and marketing channels to create a lead for its new brand introduction. With an impending launch on the horizon, PIVOT had to deploy the new Shopify Plus store promptly to avoid delays and without compromising the new build.
PIVOT designed and deployed a new Shopify Plus site for AQUIS, featuring a custom theme and updated design across all site pages.
In addition, PIVOT's custom Shopify theme for AQUIS included modular CMS templates to allow AQUIS to easily manage and upload new site content, ensuring long-term success for UX design post-launch.
To ensure a mobile-first experience, PIVOT coded all front-end development to ensure a consistent UX/UI experience across all devices. In addition, PIVOT integrated Shopify apps to support customers' online shopping experience, including Accentuate, which supports a new product filter and search functionality. PIVOT also installed a Shopify app for automating and tracking online reviews with Okendo, helping to create brand loyalty with their customers worldwide.
Ready to explore AQUIS Reimagined? Check out the new Shopify Plus site