News
Your Guide to Re-Opening Retail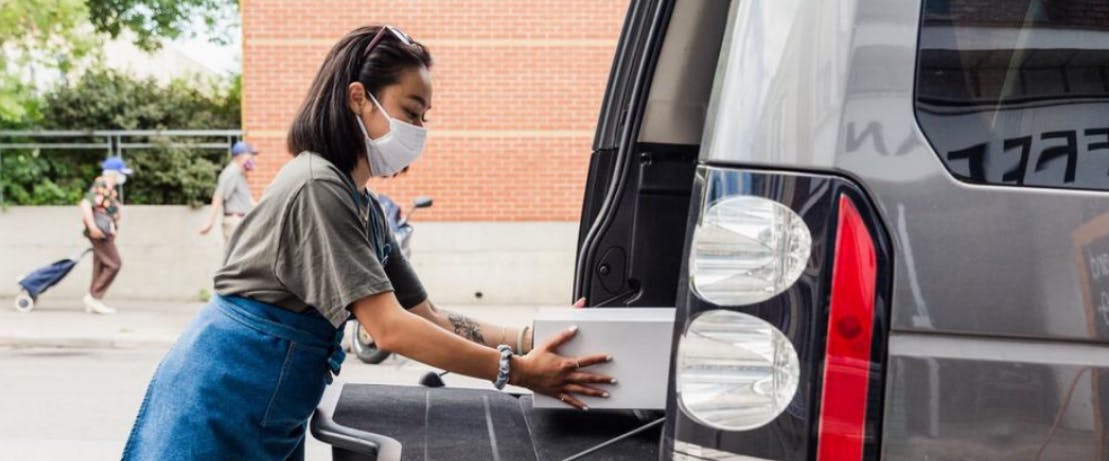 Retail has taken a big hit since the start of the pandemic, forcing both small and large business owners to close their stores and re-evaluate how they will sell to their customers. We've seen some industries experience more than 35% growth in online shopping activities, and over 75% of U.S. consumers have adapted their shopping behaviors in response to the changes brought on by COVID-19.
So…is retail dead? Not exactly. Find out how companies are using retail to PIVOT after the pandemic.
Safety and Hygiene
While retail businesses have been focusing on updating their online storefronts, now is also an opportunity to start thinking of ways to make your store a safe place for your shoppers. Whether your store is already open or is opening soon, improve your store by creating a safe environment to appeal to your customers.
As customers slowly begin to start shopping in person, hygiene and hygiene transparency are two important concerns customers face. Brands are using technologies to enhance hygiene and confidence in customers by integrating POS systems that allow contactless payments and digital wallets, apps like Shopcode that allow customers to shop in person and pay online, and increased safety precautions.
So…is retail dead? Not exactly. Find out how companies are using retail to PIVOT after the pandemic.
Repurposing Physical Store Space
Fulfillment Centers
Retailers are looking at ways to leverage their physical store spaces by using them as local fulfillment centers. Brands like Nordstrom, Heath Ceramics, and even local grocery stores are providing the option to "buy online, and pick up in store". Online orders with in-store pickups increased 208% in April 2020 alone, indicating that shoppers are looking for these types of solutions when it comes to online ordering. Retailers that sell both online and offline should optimize their omnichannel marketing to ensure the shopping experience is consistent across channels and inventory is tracked accurately.
The Store as a Stage
Physical stores may now exist as a stage for brands, rather than a platform for selling. Setting the store as a stage creates spaces for brands to boost awareness, host community-building experiences, build relationships, and educate new shoppers.
Founder and CEO of Vue.ai, Ashwini Asokan, says "Retailers should reimagine retail spaces for play, for serendipity, and for discovery of the new; we certainly see AI as the centerpiece to this story". Global brands like Microsoft have announced that they are closing their retail stores and transitioning their focus and spaces to create "Experience Centers" where retail staff will provide remote support, training and sales services to over 190 global markets.
So, what's next in the retail evolution? Well, PIVOT is about to set the stage.
PIVOT has landed in the heart of Laguna Beach, CA after acquiring a retail space on PCH. Without giving too much away, you can expect to see some of these practices live and IRL. Stay tuned for sneak peeks, special reveals and an official unveiling of the new PIVOT showroom.
Ready to PIVOT?
We'd love to work with you and your brand and build something exceptional!
Contact Us