News
Shopify Storefronts x YouTube Shopping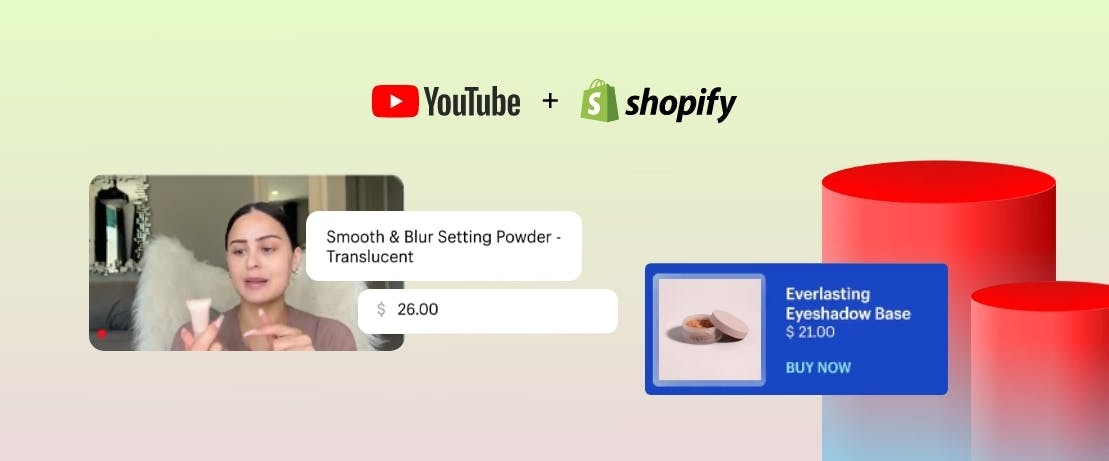 YouTube recently announced a partnership with Shopify to expand their live shopping feature: YouTube Shopping. According to a survey performed by YouTube, Publicis, and TalkShoppe, "89% of viewers agree that YouTube creators give recommendations they can trust" and YouTube wants to ensure creators and merchants have the appropriate tools to create an in-app shopping experience on the social platform.
What is it?
YouTube Shopping's partnership with Shopify will allow "eligible YouTube creators to directly connect their Shopify stores to their profiles, which syncs inventory and enables onsite checkout." This will allow merchants and creators to tag or pin products at key points in the video for an engaging, watch-to-shop experience - while viewers get to browse and buy directly from videos and live streams without leaving or pausing the video.
How it works:
Shopify merchants must install the Google channel in the Shopify app store in order to link their storefront to YouTube Shopping
Connect YouTube account in the YouTube Shopping section of the Google account app
Choose which products to feature on YouTube Shopping once the Shopify catalog has been linked
Add products to videos from Monetization > Shopping
We're excited to partner with YouTube, and help scale the creator economy into its next phase of growth.
What this means for brands:
This partnership gives Shopify storefront owners the opportunity to expand and push their products deeper in the social commerce space. With YouTube Shopping, merchants can bring commerce, content and community together while growing their business.
YouTube and Shopify have made it easy by ensuring product names, images, pricing, and inventory details will always be up to date with an automatic catalog sync from the Shopify store to YouTube. In addition to the automatic syncing of the Shopify catalog, merchants will also be able to manage everything from Shopify with one-stop tracking. The process of one-stop tracking will allow creators and merchants to sell on YouTube and manage sales and performance all from their Shopify admin.
Ready to PIVOT?
We'd love to work with you and your brand and build something exceptional!
Contact Us