News
Shopify is now open for business to CBD merchants in the USA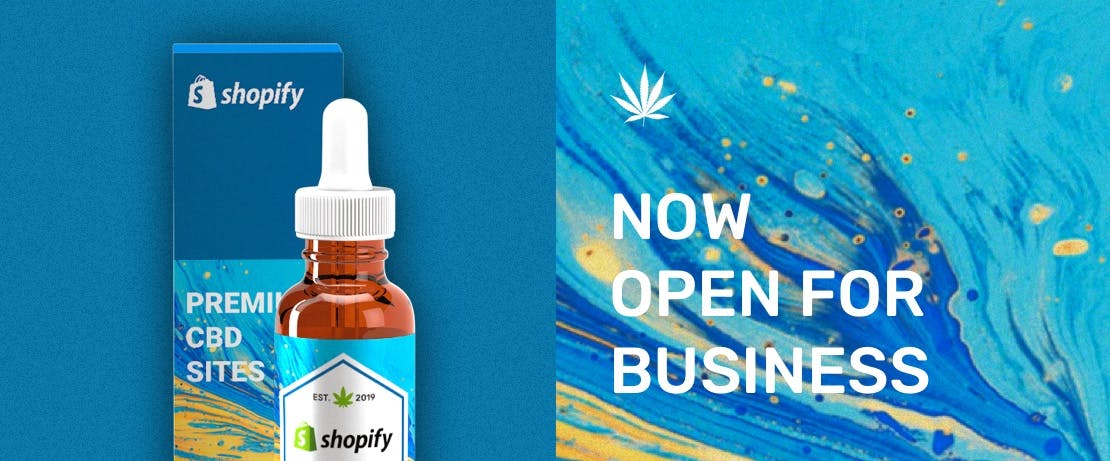 Today, Shopify announces that US merchants will be able to sell hemp or hemp-derived cannabidiol (CBD) products on Shopify where permitted by state and local law.
The opportunity…
According to Forbes and BDS Analytics, the US CBD market is expected to surpass $20 billion by 2024. This is now a massive industry, that was essentially non-existent less than five years ago!
However, popular eCommerce channels like Shopify and Amazon have barred US merchants from selling CBD products online due to the uncertain legality of commerce. Hence, access to online commerce in the United States has been a major impediment to meeting consumer CBD demand and industry growth. In contrast, brands in other categories such as fashion, cosmetics, and nutritional supplements have always been able to leverage the power of these platforms to drive revenue, reach more consumers, take advantage of new technology innovations, and better serve the ever-increasing demands of today's customer.
CBD and the US 2018 Farm Bill
The US Farm Bill passed in December of 2018. Under this legislation, hemp-based products (defined as containing less than 0.3% THC) are now removed from the Schedule I list of controlled substances. Before the passage of the 2018 Farm Bill, the Food and Drug Administration (FDA) considered it illegal to sell or transport CBD products across state lines. This made it nearly impossible to sell CBD products legally through a website, and many eCommerce-focused high-risk providers were reluctant to accept CBD merchants.
Shopify now supports CBD Growth
Starting today, the CBD market gets a major boost. Through an application process, hemp-derived cannabidiol (CBD) products are now ok to sell on the Shopify platform, as the technology company aims to provide reliable, world-class commercial support this for this new, exciting category.
Why are businesses choosing Shopify for eCommerce?
Shopify is the fastest-growing, most widely integrated, easy-to-use, cloud-based Software-as-a-Service (SaaS) eCommerce platform. With almost 900,000 merchants onboard, most business owners looking today at a new platform are considering Shopify or Shopify Plus (the enterprise version) to stay competitive in a rapidly evolving global, online marketplace.
Shopify's benefits for CBD Merchants
From expanding your product link, to just starting out...Shopify will be your most reliable and powerful engine to building your CBD brand and online business.
1 // Start Faster and with Less Friction - Get started in minutes with a 14 day free trial
2 // Reliable Payment Options - Access CBD-friendly payment partners (see section below)
3 // World Class e-comm capabilities - Leverage the powerful ecomm advantages Shopify is known for and CBD-relevant tools/capabilities (shipping profiles, third party apps, built in SEO)
4 // Renowned Support - Customized and transparent support for your CBD business
Online Payment Processing for CBD Merchants
Online payments have been a major hurdle for merchants selling CBD products in the past. To make this easy, Shopify has partnered with these third-party payment gateways:
> eMerchant Brokers
> DigiPay
> Authorize.net
The rates for CBD payment processing will vary and are dependent on factors including merchant transaction history, new vs. existing business, type of CBD being sold, product mix, anticipated volume etc. Please reach out to these providers at the links above to receive a quote.
**Note: Shopify payments is not yet available for processing CBD transactions. 3rd party payment provider is required.
Ok, I'm ready to GO! Now What?

Keep reading....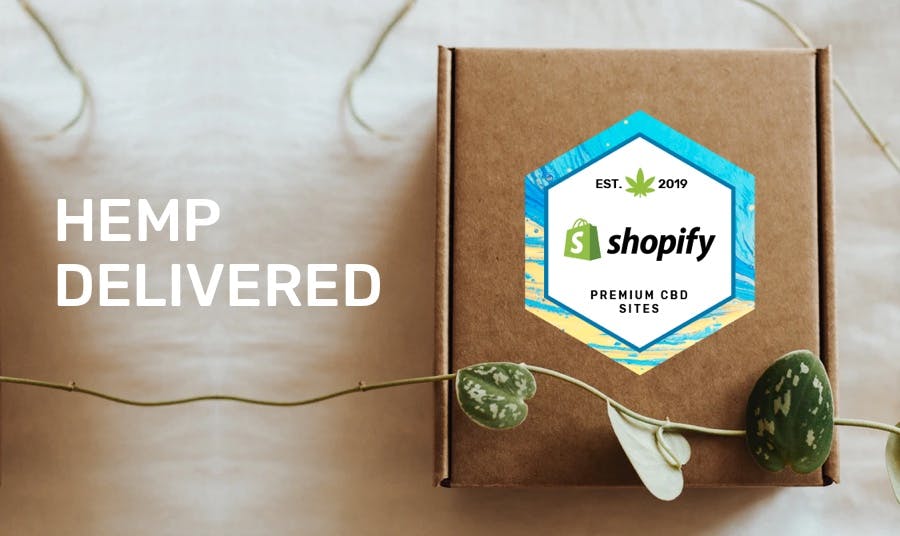 Free Trial
Set up a new hemp or CBD Store on Shopify. Go to www.shopify.com/sell/cbd to sign up for a custom free trial.
New and existing Shopify merchants:
Once the store has been created, merchants will be required to complete the following steps...
>> STEP 1 - Carefully review and submit the form: Attestation for the Sale of Hemp and Hemp-Derived Products. Note: merchants need to be signed into their Shopify account to complete this form and if they are not located in the US, this link will automatically redirect to the Shopify Admin. Merchants must complete this form in order to sell any hemp or CBD products.
>> STEP 2 - Select and apply for a third party payment gateway. Shopify Payments is not available for hemp or CBD products at this time. However, Shopify has partnered with third party payment gateways that support the sale of certain hemp or CBD products. The requirements for approval may vary for each gateway Merchants will be prompted to review the requirements and apply directly to any of these gateways via the following Shopify dedicated links:

eMerchant Brokers
DigiPay
Authorize.net
>> STEP 3 - Know your responsibilities. Like all Shopify merchants, it is the merchant's responsibility to follow state and local laws and the respective policies of Shopify, our app and partner ecosystem, and any third party providers.
Do your CBD legal homework...
First, the legal landscape changes all the time, and you need to understand federal, state, and local laws. NORML has a great state-by-state overview and links to state's resources: https://norml.org/states
Then, check your state and local government's online resources. For example, for California CBD merchants, you can check this out: https://cannabis.ca.gov/
Finally, do your federal research before selling online. Check the The FDA site has helpful guidance on the sale of hemp or CBD in the US.
Shopify's Case Studies
Ready to PIVOT to Shopify Plus?
PIVOT is a digital design & technology agency based in California. We specialize in helping consumer product and lifestyle brands build beautiful ecommerce websites and that drive efficient, high-traffic, high-converting mobile shopping experiences.
Customers include TooFaced Cosmetics, Olukai, Heath Ceramics, HUF Worldwide, Buck Mason, Voluspa, Haylie Pomroy, Troy Lee Designs, and many more.
#ShopifyxCBD #Shopify #ShopifyPlus #ShopifyUSA
#THINKTWICE #THINKPIVOT #PIVOT
Ready to PIVOT?
We'd love to work with you and your brand and build something exceptional!
Contact Us