News
Princess Polly launches globally on Shopify Plus with new US and AU websites

Australia-based, fashion online retailer, Princess Polly, has arrived in America with a bang!
In a partnership with PIVOT, the digital-only retailer has been live for a few months with their first North American website on Shopify Plus, and has now successfully migrated their Australian site from Magento. Shopify Plus is the enterprise version of Shopify, the world's fastest growing SaaS (Software as a Service) eCommerce platform. This platform was selected as the perfect match for Princess Polly's massive, global growth plans. It will now serve as the brand's DTC (direct-to-consumer) commerce engine and a centralized, efficient hub of site operations so the teams can more efficiently manage the business across geographies, cater to the exploding US market, and continue to evaluate further expansion.
Princess Polly is best known for its high fashion offerings at affordable prices, offering a vast selection of on-trend, young women's apparel. After the online store was introduced in 2010, Princess Polly would go on to become one of Australia's most popular online female fashion stores due to their successful marketing and advertising through Facebook and Instagram. The Australian market served as the foundation of the business before the team began testing global markets. Great interest and opportunity within the vast North American market came into focus, the mission 9 years later was clear -- establish a beachhead in Los Angeles, drive an incredible online experience with a new dedicated US website and local operation, and move everything to Shopify Plus.
To begin the project, PIVOT provided an end-to-end scope and timeline of the website build. As a mostly technical re-platform, the first body of work was to convert the existing Princess Polly design and styling into a new, custom Shopify Theme dedicated to Princess Polly, while making a few enhancements along the way. The PIVOT team was responsible also for overall project management, technical leadership, including the Shopify store configuration, custom scripting, metadata setup, data migration, integration of all third-party apps, quality assurance, and cut-over for each region.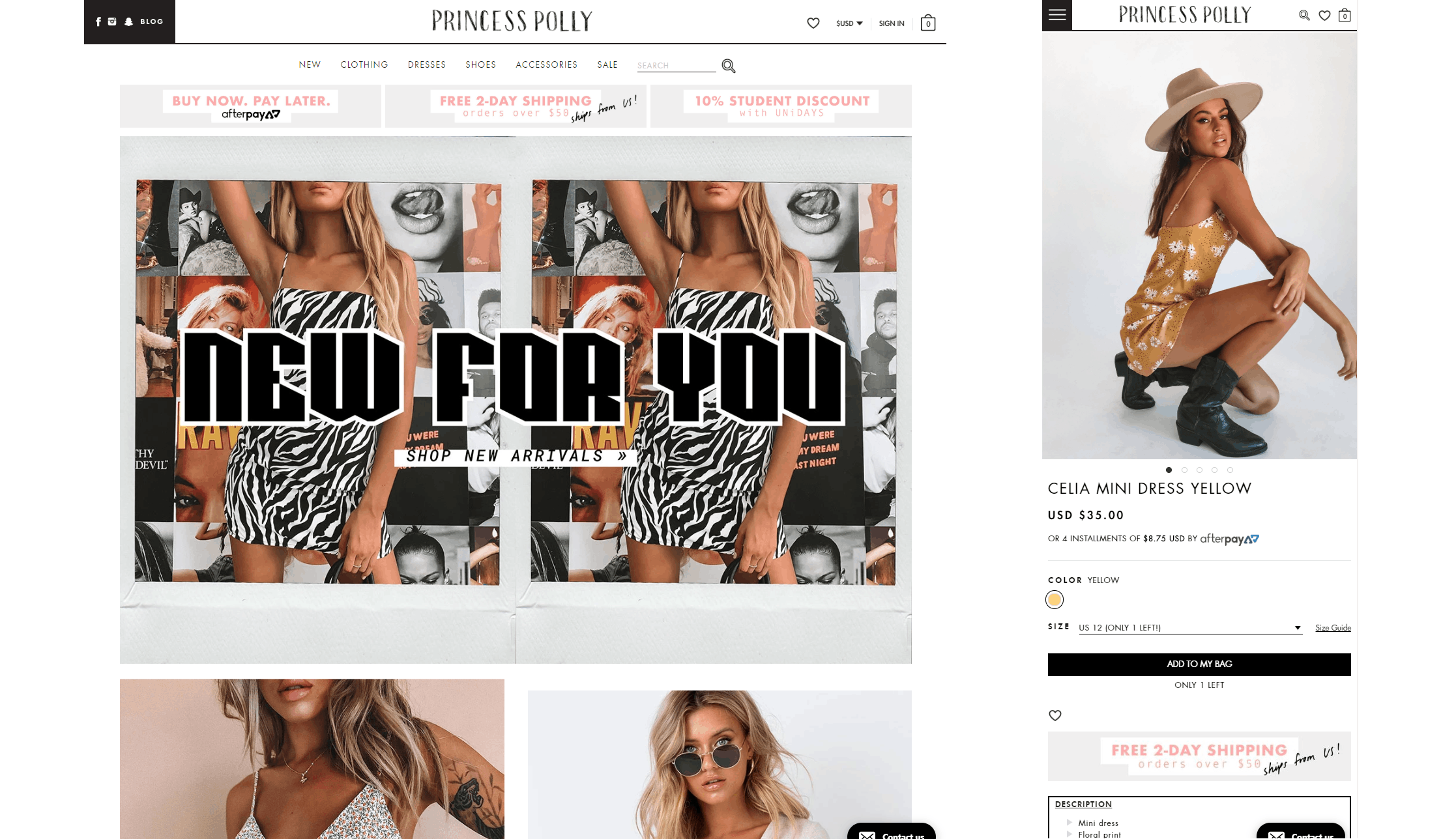 The Princess Polly US site went live in April 2019, and the original Princess Polly AU site was converted over to Shopify Plus in September 2019.
With an improved global eCommerce operation on Shopify Plus, Princess Polly is already seeing an impressive lift in North America, and early reads of website performance metrics for AU are already looking incredible.
Look out for our case study in the coming weeks!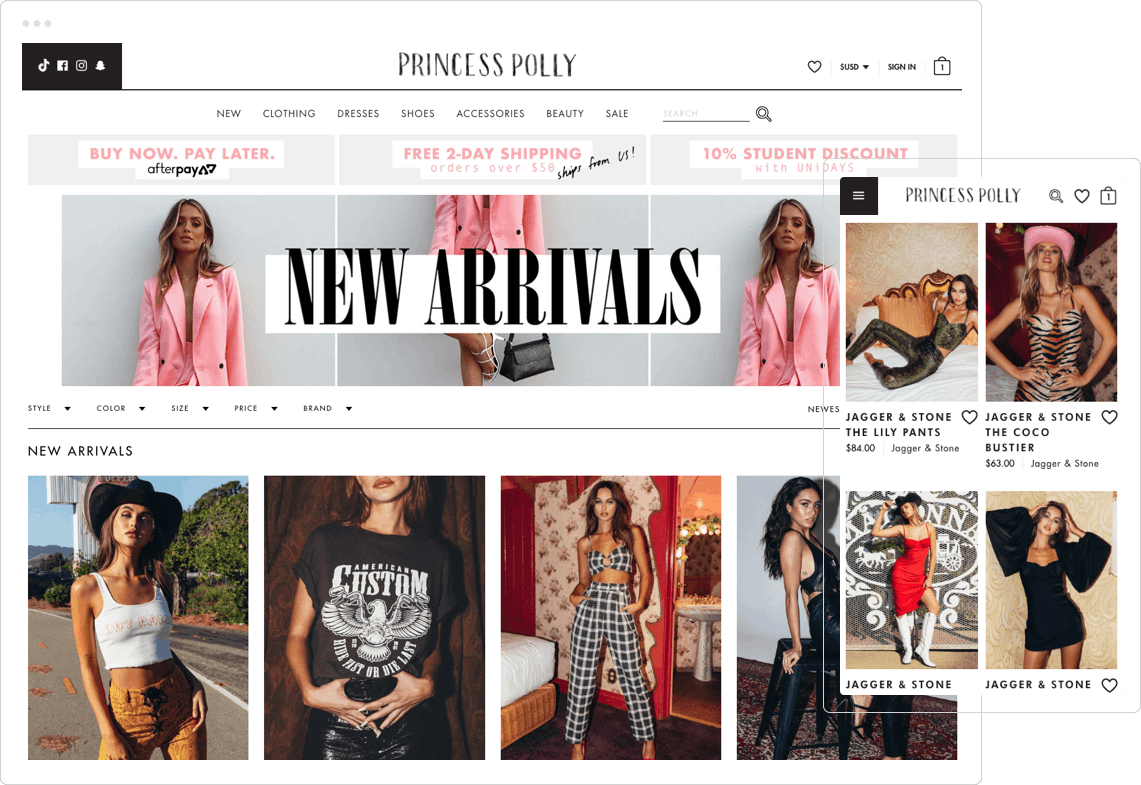 Princess Polly began as a brick-and-mortar boutique outlet in 2005, mainly focused on its hometown customer base in Australia. Founders, Wez and Eirin Bryett, saw an opportunity to expand from retail stores into an online presence to reach more customers, and launched the online store in 2010, eventually becoming 100% online. The brand, started by offering a constantly evolving product line. Leveraging influencer marketing, the company garnished a massive social media following in Australia and all over the world. Since then, Princess Polly added its own in-house product line, adds new products on a daily basis, expanded sales to North America, and has been reporting strong growth year after year.
Ready to PIVOT?
We'd love to work with you and your brand and build something exceptional!
Contact Us