News
Personalize, Customize, Repeat. How To Create Unique Customer Experiences To Boost Ecommerce Sales.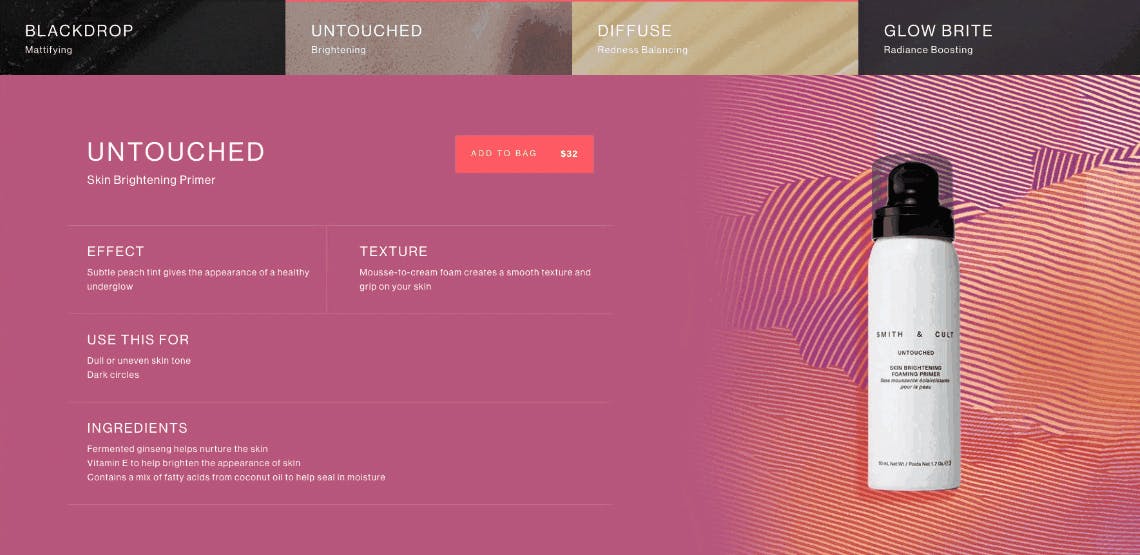 The customer is always right, right?
With more businesses shifting their focus to eCommerce, brands across the globe are pivoting their attention to create personalized experiences online. Whether it is a personal stylist appointment or an online quiz, it is becoming crucial for brands to find interactive ways to engage with customers and create unique online experiences.
So, how does adding a customized shopping experience benefit your business?
Your sales will boost. 40% of shoppers spend more on brands that personalize the customer experience. By creating a fun and engaging way to interact with your customers, they'll be more likely to explore your website and feel confident in buying a product that is perfect for them.
Incorporating interactive features in your eCommerce strategy also provides your business the opportunity to collect data and pull content that customers are interested in. Thus allowing your eCommerce strategy to be more curated towards the audience you're targeting in addition to the one you've already captured.
Brands incorporating personalized shopping experiences also see a decrease in return rates. Returns are inevitable, but there is opportunity to reduce them. In 2019, online shoppers spent $620B on fashion and beauty products, with a return rate of 30-40%. 46% of those returns were related to a product being the wrong color, size, or fit. This indicates that nearly half of all returns could have been avoided if these shoppers had some more product knowledge during the purchasing process.
By creating a fun and engaging way to interact with your customers, they'll be more likely to explore your website and feel confident in buying a product that is perfect for them.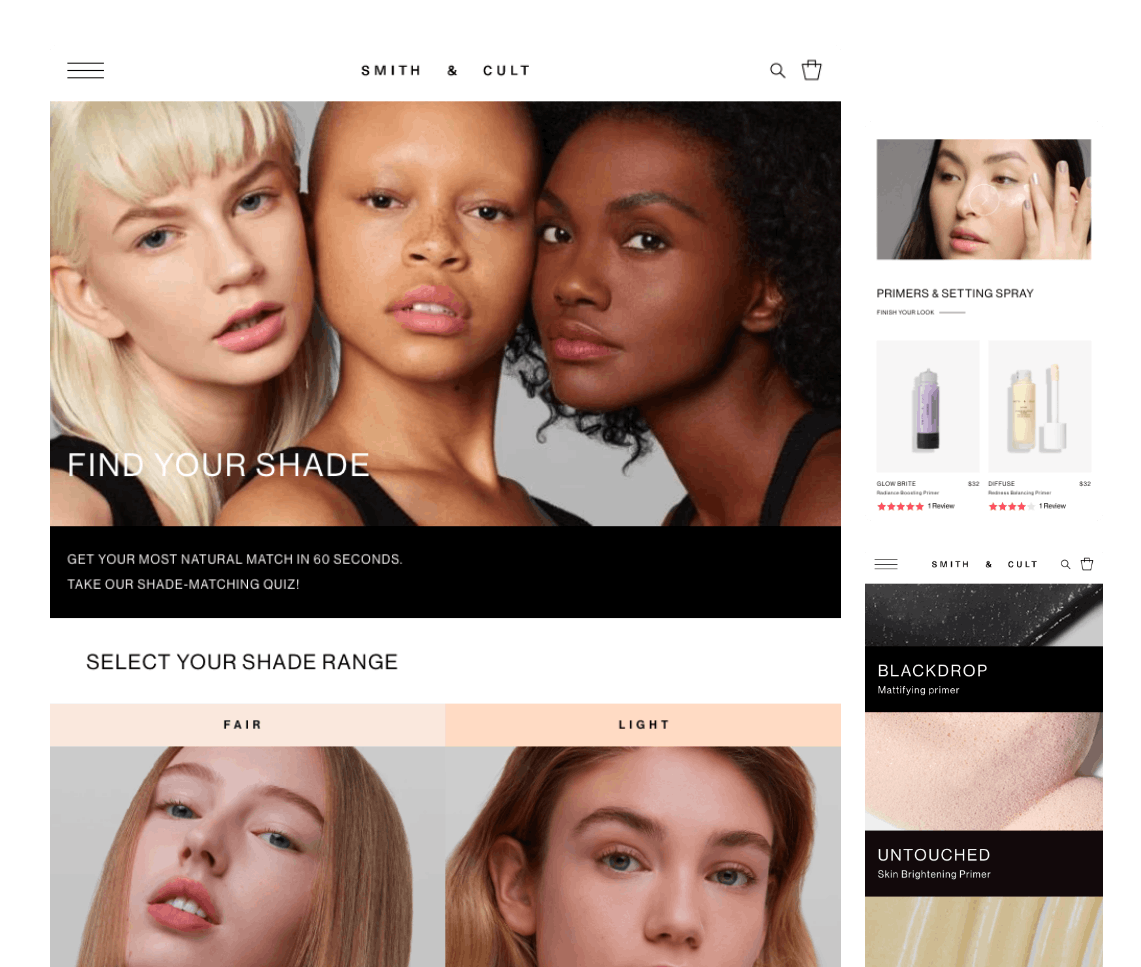 When designing and building Shopify websites, PIVOT strategically amplifies the user shopping experience, leading to increased satisfaction amongst the customers of their clients.
When IGK Hair hired PIVOT to relaunch their site through Shopify Plus they wanted to create and optimize a custom experience for their customers. Through creative brainstorming, they came up with an interactive online quiz that allowed site visitors to select different identifying hair qualities to further lead them to their ideal products. Guiding shoppers through this personalized experience also created trust between IGK Hair and their customers. The outcome? Increased sales and customer loyalty.
One of the biggest struggles in online purchases for cosmetics is the inability to test product shades and colors with your skin. Smith & Cult and PIVOT collaborated to create "The Foundation Finder". This interactive quiz allows shoppers to find the correct shade of makeup for all skin tones, textures, and colors. Whether you're safer at home or just trying to shop online more, you can now do so with ease and comfort of using the Smith & Cult Foundation Finder.
When beauty guru Patrick Starrr and PIVOT began working together they wanted to create a unique and interactive user experience for their global Shopify Plus website for ONE/SIZE. The custom "GO OFF" tool allows users to simply swipe off the makeup Patrick Starrr is wearing to demonstrate how the product works in real life. This unique but simple feature creates a level of consumer engagement that drives purchases by bridging the gap between a SKU on a landing page and holding a product in your hand.
Shopify has an interface that supports and encourages brands and businesses to create these customizable, personalized experiences. The world of eCommerce is shifting, but offering a simple eCommerce shopping experience is not enough. We must all find new ways to connect consumers to their brands online. The challenge? Create strategic engaging digital experiences that convert into real sales and long standing customer loyalty.
Ready to PIVOT?
We'd love to work with you and your brand and build something exceptional!
Contact Us