News
Patrick Starrr Announces His First Brand, ONE/SIZE! PIVOT Builds Custom Website for Starrr's Inclusive New Beauty Line.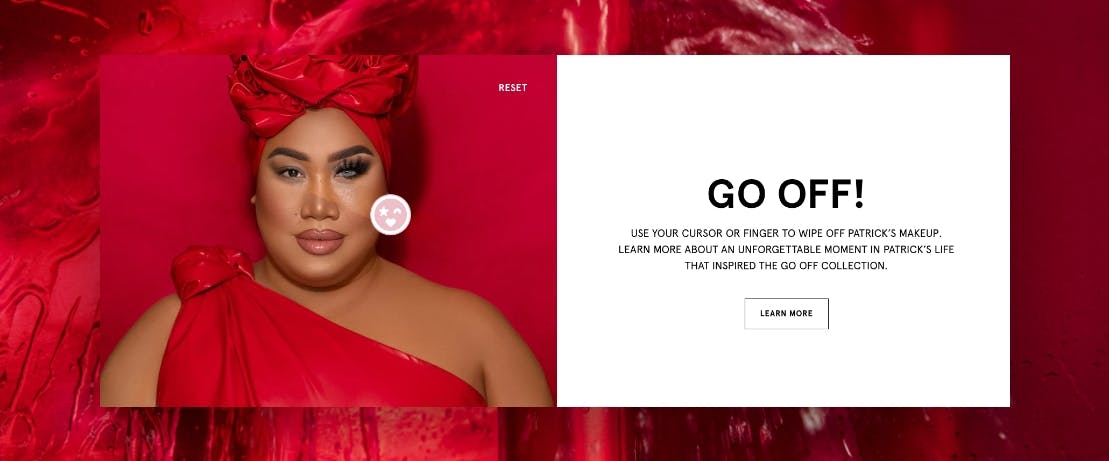 Beauty mogul and a leading voice in the industry, Patrick Starrr, launches his first-ever beauty brand, ONE/SIZE. ONE/SIZE is built on his mantra that makeup is a ONE/SIZE fits all. Starrr states, "ONE/SIZE is diversity, variety, for everyone."
When Starrr decided to launch his first beauty brand, he knew that brand incubator and beauty industry drivers Luxury Brand Partners would be the perfect partner to honor his concept for ONE/SIZE. Luxury Brand Partners boasts an exceptional portfolio of leading beauty brands such as IGK Hair and Smith + Cult.
Luxury Brand Partners united with PIVOT for their third brand launch together. PIVOT was chosen to bring Starrr's vision to life, creating eCommerce functionality with a custom design. PIVOT was tasked with creating a pre-launch landing page as well as an eCommerce shop for the new beauty brand.
Finding The Right Platform
ONE/SIZE needed a secure website built to handle high volume traffic, a platform that could scale with their business, that was flexible and allowed for unique design.
PIVOT immediately began execution on a bold and dramatic Shopify Plus website for ONE/SIZE. Shopify Plus would allow ONE/SIZE to communicate their visual identity within a platform that could support the infrastructure for a quickly growing brand.
Benefits of Shopify Plus
Flexible Design
High Volume Traffic and Checkout Capacity
Secure & Reliable
Scalability
Built for Integrations
Analytics & Reporting
It's a performance art — that's what I do as a YouTuber. My products [are] fashion meeting function.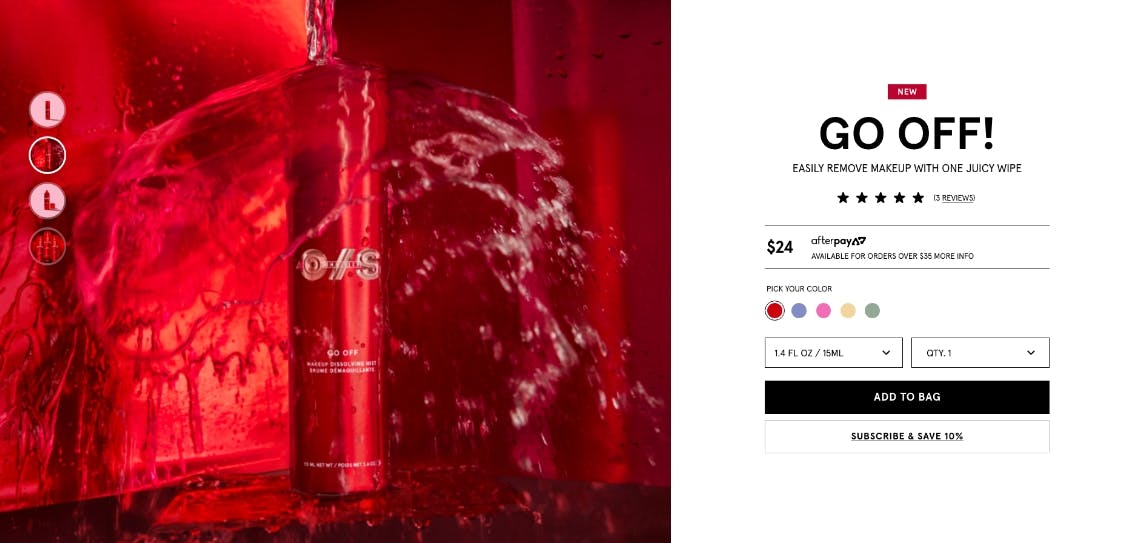 Building The Hype
When it came time to share the news of ONE/SIZE, the YouTube star knew he needed to make a dramatic entrance. A week prior to the launch of ONE/SIZE, Starrr revealed to his followers that something big was coming soon, sharing his first promotional video announcing ONE/SIZE to his online community. To support this announcement, PIVOT built a "Coming Soon" landing page to tease the upcoming beauty products and allow fans a chance to sign up for alerts and notifications about the launch. The landing page featured a hero video of the YouTube star explaining his inspiration behind ONE/SIZE and the moment he realized that makeup is one size fits all.
The Big Reveal
"It's a performance art — that's what I do as a YouTuber. My products [are] fashion meeting function." says Starrr. So why should his website be any different? Bold product photography and captivating copy are shown throughout the Shopify Plus website, bringing the products to the center focus, creating a bold and glamorous shopping experience.
ONE/SIZE was intended to be a "social-first" beauty brand explained the social media mogul. Starrr set out to create a visual, sensual experience when developing the products for his brand. PIVOT amplified the social-first experience online by creating a custom Wipe Off tool, providing an interactive user experience on the site that demonstrates how the products will work in real life. The "GO OFF" tool allows users to wipe off Patrick Starrr's "'cake' with just one thick wipe' using a custom branded wink which acts as a metaphorical wink to an old boss that told the then-aspiring beauty guru that his makeup was "too much."
Each page of the ONE/SIZE website features a "Shop The Feed" Instagram display that allows site visitors to click through recent posts, and links to the Instagram page for easy social interaction. Keeping with the social-first concept, Shopify Plus allows for seamless catalog integration so that ONE/SIZE social followers can shop products directly from the Instagram Feed.
An exciting milestone for Patrick Starrr, Luxury Brand Partners and PIVOT, ONE/SIZE is now available online at onesizebeauty.com with the full collection launching soon!
Ready to PIVOT?
We'd love to work with you and your brand and build something exceptional!
Contact Us