News
ONE/SIZE Shade Finder Update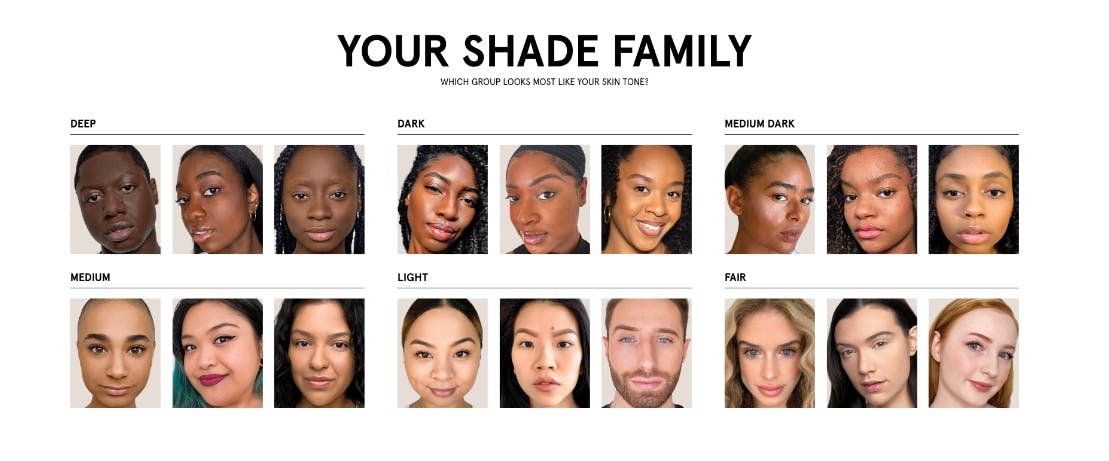 SUMMARY
Last July, beauty mogul and digital icon Patrick Starrr partnered with Luxury Brand Partners to launch a new beauty brand, ONE/SIZE Beauty. ONE/SIZE Beauty is built on the foundation of embracing individuality and delivering top-performing products. After three previous successful brand launches together, Luxury Brand Partners hired PIVOT again to bring Starrr's ONE/SIZE eCommerce vision to life. Learn more about PIVOT'S custom web build project for ONE/SIZE Beauty.
Following the launch, ONE/SIZE asked PIVOT to develop a new eCommerce feature that would elevate user experience and ensure consumer confidence when purchasing ONE/SIZE products. PIVOT stepped in to execute changes, implement new brand features and recommend efficient approaches to create the best possible user experience for the ONE/SIZE build and customers.

THE PROJECT
Since the site's launch, PIVOT and the ONE/SIZE team continued to work together to create a unique and customized experience for their users. The most recent feature addition allows users to find their perfect shade with ONE/SIZE's new Shade Finder.
THE DETAILS
The Shade Finder takes ONE/SIZE users through a customized quiz to find their specific foundation shade and other ONE/SIZE products. The quiz begins with an option of different displayed skin tones to select the skin tone shade family most similar to their skin. The quiz then walks through more specific questions to determine the skin's undertone. Each selection goes through specific characteristics of one's skin seen throughout the overall hue.
On product pages, users can now interact and filter products based on the shade of skin tone and then by skin undertone. The two selections will then populate the most suitable option or options based on the answers above. Directly below the shade suggestion, there is a "Need help finding your shade?" button that directs the users to a pop of the Shade Finder Quiz for an even more customized and educated experience.
David Yu, Director of eCommerce and Digital Marketing for ONE/SIZE, shared with PIVOT that the consumer reaction to the Shade Finder has been excellent so far, noting that the quiz page has been the second most visited page on their site since launching. He explains that, "most of the feedback has been that our Shade Finder helps guide users to their correct shade in a quick and easy, yet informative way". ONE/SIZE is excited to provide their customers with a feeling of confidence to make the right purchase which translates into conversion.
The team over at PIVOT is always a pleasure to work with. They are attentive, collaborative, and have an expert approach when creating the best user experience on site.
CONCLUSION
With the firsthand success of ONE/SIZE's Shade Finder, the team is excited to continue to build personalized customer experiences with PIVOT. ONE/SIZE knows their consumers are expectant of a curated digital experience wherever they shop online. "We are going to be partnering with the team at PIVOT in the near future to add more site functionalities and build upon our amazing Shade FInder for future launches", David says.
Ready to PIVOT?
We'd love to work with you and your brand and build something exceptional!
Contact Us