News
K18 Site Rebuild Project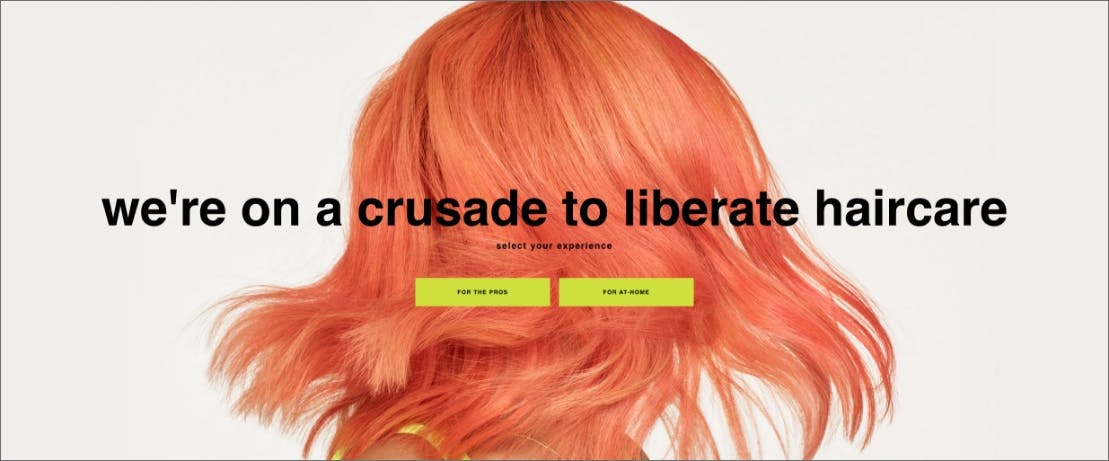 K18 Hair is using biomimetic science to bring innovation forward and push the boundaries for hair care products. K18 is taking a radical path to develop hair care with longer-lasting results, rather than building a brand on past beliefs and research of hair products. They believe if they can understand the biology of hair, they can change it with a simplified approach and educate professionals in the space.
The Summary
The team at K18 Hair wanted to convey the education and science of their products throughout their site and knew they needed a new design and technology partner to revamp their online presence. They contacted PIVOT to redesign their Shopify Plus site and improve site functionality in a two-phase approach.
The Project
PIVOT was tasked to create two different user experiences to separetely cater to their direct-to-consumer and professional wholesale buyers. The first phase of the project was the launch of the consumer-facing portion. The second phase features more gated functionalities, specifically for their "pros" section of the site.
The Details
PIVOT successfully created K18's new and improved site to include two different types of content, two different looks, and two unique experiences based on the user's selection.
The site immediately prompts users to 'select their experience': "for the pros" or "for at-home". The "at-home" users are permitted to shop the site and learn more about K18 Hair like any direct-to-consumer site but with limitations compared to the "pros" user experience. The "pros" page requires a complex registration form that goes through a verification process with the K18 team in order to be approved. Once approved, the professional page unlocks exclusive access to education, training, wholesale professional pricing, different discount groups, and more.
PIVOT created visuals and technological design elements to drive the educational aspects on both sides of the site.
PIVOT also integrated the Shopify App "ReCharge" to offer buyers a "subscribe and save" option for K18 products on the professional wholesale side.
In addition to the new design and improved user functionalities, the K18 team wanted PIVOT to include more product education throughout the site. The professionals at K18 Hair are passionate about educating their consumers (whether "at-home" or "professional") on the science and technology used to formulate their products. PIVOT created visuals and technological design elements to drive the educational aspects on both sides of the site.
Conclusion
Since the launch of their new site redesign and functionalities, K18 Hair has already seen improvements on their sales front and are excited to continue their relationship with PIVOT for more improvements in the future
Ready to PIVOT?
We'd love to work with you and your brand and build something exceptional!
Contact Us