News
How Shopify and Princess Polly are Paving the Way for Sustainability and Social Responsibility in the eCommerce Space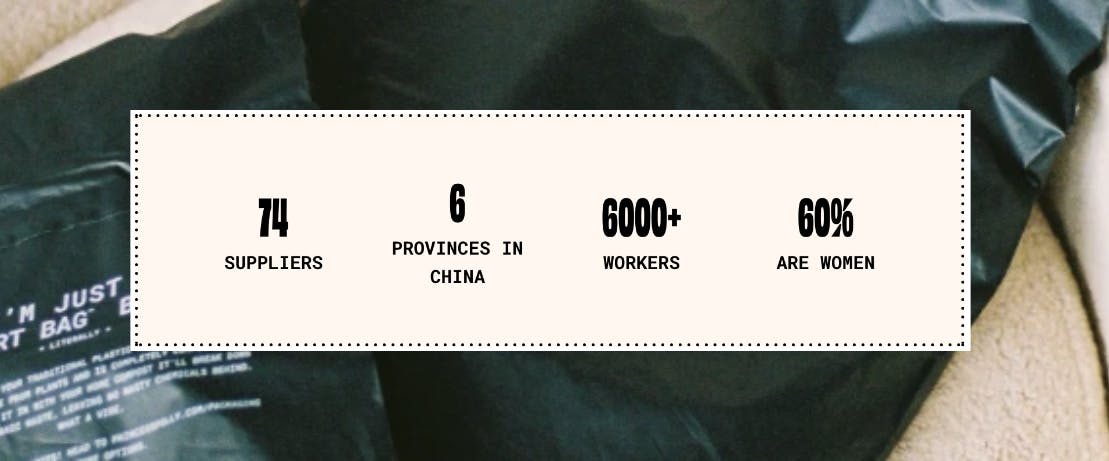 With growing concerns about the dangers of climate change, businesses and consumers have started to realize the environmental impact eCommerce has on the planet. Convenience for brands comes with high environmental costs. Packaging made up of single-use plastic, pollutant vehicles used for fast shipping, and lack of recycling policies have contributed significantly to a growing issue. So… what are people doing about it? Between 2014 and 2019, the number of Americans alarmed about global climate change nearly tripled, and now with consumers demanding more sustainable practices and products, many Shopify eCommerce brands are transitioning their business models to fit this demand.
Shopify hosts some of the world's biggest eCommerce brands, powering over 1,000,000 businesses in 175 countries. Shopify has built a platform and voice for both their merchants and independently as the leading eCommerce platform solution. Committed to re-write the rules of the modern economy, Shopify has the unique opportunity to make long-term global changes and pave the way for brands and service providers alike.
From 2016 to 2019, businesses on Shopify contributed $319 billion in economic activity worldwide. Now we pose the question, what is Shopify doing to use this commerce as a force for good?
Shopify Sustainability Fund
In 2019 Shopify launched its Sustainability Fund to kickstart change towards a better future. Each year Shopify has pledged to invest $5 million to fight climate change and create a tremendous impact in the long term. Shopify's Sustainability Fund has invested in ground-breaking technologies towards reversing carbon in the air. The carbon removal initiative is just the beginning – Shopify's 100-year vision ensures that they will make breakthroughs.
Objectives:
Kickstart the carbon removal process
Allow new companies to prove their impact and scale
Generate demand when there previously was none
Drive down prices for future buyers looking to make a difference
Carbon DAC Offset
Shopify recently purchased more Direct Air Capture (DAC) carbon removal than any other company in history. The news comes after Shopify agreed to buy 10,000 tonnes of removal from Carbon Engineering, which adds to a previous 5,000 tonnes commitment to Climeworks. Shopify has set records with their total commitment to 15,000 tonnes of permanent carbon removal, but they will not stop there. "We need others to join us with purchase commitments so we can kickstart the market, scale this technology globally, and start reversing climate change," says Stacy Kauk, Director of Shopify's Sustainability Fund.
Shopify is breaking records and leading by example; though they celebrate the triumphs of their actions, they are urging brands and consumers to get involved. Shopify stated plainly, "Commerce and entrepreneurship can only thrive in the long term if our planet thrives too. We urge you to join us."
With over 1,000,000 merchants hosted on Shopify's platform, PIVOT has the unique opportunity to develop, manage and design Shopify Plus stores for some of their most coveted brands. Want to know what efforts brands like Princess Polly are doing to impact sustainability and social responsibility positively?
PIVOT client Princess Polly is an Australian-based clothing company that began in 2010 on the Gold Coast of Australia and has grown into a team of 200+ employees with offices located in Australia and West Hollywood, CA. With their growing popularity and two million+ followers on Instagram, Princess Polly knew they had the platform to make a change. The team at Princess Polly decided it was time to focus their company on social responsibility and climate change, creating a Social Responsibility Team that would spearhead the launch of the Princess Polly Earth Club.
PIVOT spoke with Alex Peters, Princess Polly's Social Responsibility Manager, about the onset of the Earth Club. She explained, "I think that first, it was something incredibly important to every employee at Princess Polly, and especially coming from our teams at the distribution centers all the way to the CEO." Alex shares the benefit of having this level of corporate alliance; employees' personal passions simply "made it possible."
With full support from the Princess Polly team, the next hurdle was deciding how they would use Earth Club to create impact. Alex shared, "Immediately we knew that as a company, our priorities were going to be one, ethically sourcing pieces, and two, product impact. Then we desired to have the most comprehensive view of the impact of our business, and incorporate as many initiatives that we felt that we could support and do good work behind."
Ready to PIVOT?
We'd love to work with you and your brand and build something exceptional!
Contact Us