News
How Beauty Leaders Smith & Cult Optimized Their Shopify Plus Store (And You Can Too).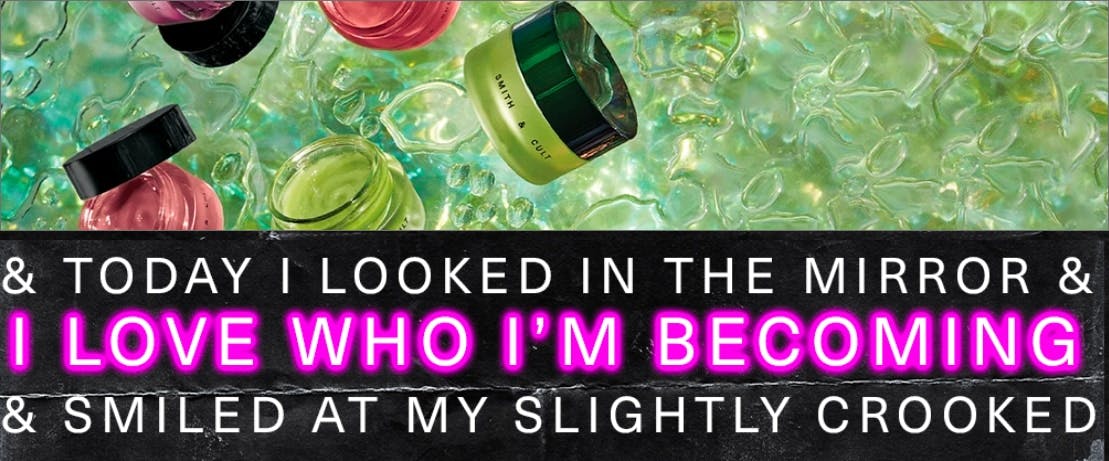 Shopify Plus is the leading ecommerce platform built for change. Your brand will grow, products change, the world changes, and you need a storefront that can support the complexities of your evolving business. One of the reasons global brands rely on Shopify Plus for their ecommerce platform is because of the ease of use and flexibility in design, updates and personalization.
If you already have a Shopify Plus website and are curious about how you can optimize and update your store to really move the needle, keep reading…
Case Study: When cosmetics and beauty brand, Smith & Cult, wanted to make changes that would scale their ecommerce business, PIVOT was ready to execute.
You must adapt an omni-channel strategy so that customers will have a seamless shopping experience, whether they're shopping online on a desktop, mobile device, via Instagram or in person.
Design
You've built a site that looks beautiful, but is it built to sell? Video may be the answer. Adding video content in landing page designs can increase conversion rates by 80%. Video is proven to create a more dynamic online experience and attracts customers while keeping them engaged on your product. One of the largest shifts in Smith & Cults website update was the addition of the hero component on their landing page. Site visitors now see an engaging and powerful hero video of Smith & Cult products, with a new global navigation bar for easy shopping. You're selling your products, so why not keep them at the forefront of your online store?
Functionality
You have up to 10 seconds to convince someone whether it's worth it or not to spend time on your site. Beyond initial design and home page creative, your next step is to organize and categorize your products and navigation. Is your navigation easy to follow? Are your products clearly displayed? Can they easily opt-in to connect with you or learn more about your brand and your offerings? If you've answered no to any of those questions, it may be time to update your store. Simplify the customer journey by making small, but crucial updates to your site. Shopify Plus makes it easy to increase functionality in your online store, which ultimately makes it easier for your customers to browse, learn and purchase. PIVOT made updates to Smith & Cult's existing categories components to support in product searchability, designed a new global navigation, and made updates to the newsletter sign-up functionality.
Social Proof
If you've done all of the above and think your site is ready to scale, let's talk about your brand reputation and public presence. You must adapt an omni-channel strategy so that customers will have a seamless shopping experience, whether they're shopping online on a desktop, mobile device, via Instagram or in person. Social media has become the #1 method for brands to connect to their consumers. So if you haven't integrated your social media pages into your ecommerce strategy, it's time to make a change. PIVOT helped Smith & Cult integrate their shoppable Instagram feed into their new site design which helped to improve brand authenticity, enhance social proof, boost audience engagement all while increasing the brands trust and boosting conversions on their site.
Application
These tactics are not a one size fits all, while a hero image may help one brand, a navigation bar could be more beneficial to another. It's important to audit your current ecommerce store and look for opportunities for improvement. Lean on your customers for feedback, and look at the data to make informed decisions. Follow these steps to improve your ecommerce store functionality and make changes that count.
Ready to PIVOT?
We'd love to work with you and your brand and build something exceptional!
Contact Us