News
How a Brazilian Beauty Influencer Created a Clean Beauty Brand With Her Story.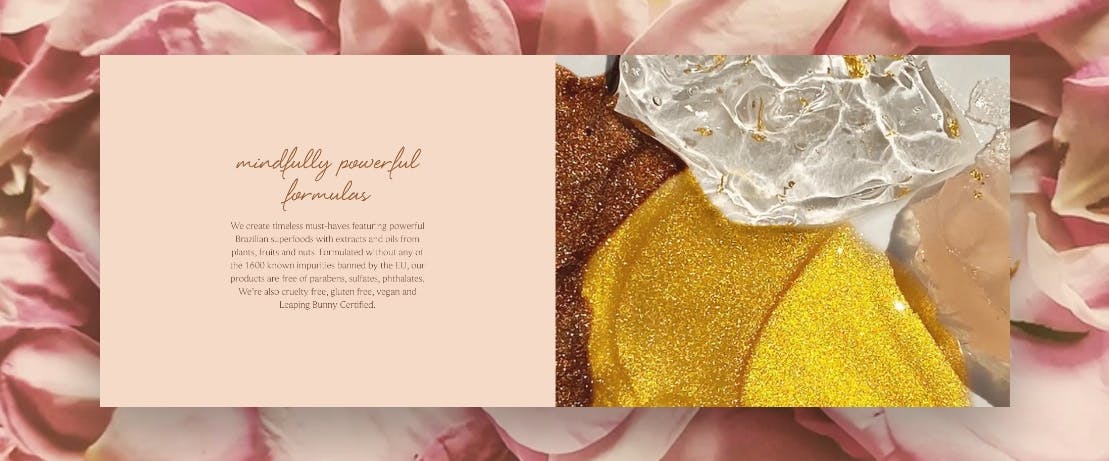 Brazilian influencer and beauty blogger, Camila Coelho has launched her first-ever clean beauty collection, Elaluz. Elaluz means "She is light." in Portuguese, which is Coelho's native language.
Camila Coelho, who has an audience of 8.8 million on Instagram, and over 4 million subscribers on YouTube, gained her following from posting beauty YouTube videos while she worked as a Dior makeup artist at a department store. Coelho emigrated to the United States from Brazil when she was 14. Coelho had dreamed of starting her own makeup line ever since she was a little girl, but never imagined launching a brand in the U.S. It wasn't until beauty industry experts and brand incubator, Luxury Brand Partners, connected with Coelho that her vision of creating a U.S. based beauty brand became a possibility.
Behind the Brand
The inspiration behind Elaluz came from Coelho's love for beauty, which ultimately helped her get through her difficult epilepsy diagnosis. Her battle with epilepsy is what inspired her to find her own light. As a young girl, she was always outgoing and loved to dance, but once she received her diagnosis, her life shifted, "'I lost my light in a way,' she shares. 'I became more not like myself, from the way I used to dress to the way I was putting makeup on. After a few years, I realized that I needed to get my life back. I needed to be like myself again." Coelho believes that everyone has a beautiful, individual light inside of them, and sometimes we lose sight of that light, which is why she wants her line to "'be a reminder for people that every time they touch or see our products to remember the power of their light within and how it can completely change their lives.'"
From her childhood stories to the products themselves, Coelho wanted the entire brand to represent transparency. It was important to Coelho to remain clear with her intentions for the brand from the packaging, "we make conscious choices about how we source materials... We opt for recyclable, reusable materials and FSC-certified boxes where we can," to the products, "formulated without any of the 1600 known impurities banned by the EU, our products are free of parabens, sulfates, phthalates. We're also cruelty free, gluten free, vegan and Leaping Bunny Certified." Coelho wanted to create a brand that could benefit her audience and beyond. Every product has been extensively tried and tested by Coelho, she even turned to Instagram to ask her community for feedback on the brand to ensure that she created something that would resonate with her global audience.
The Preparation
After three successful beauty launches, Luxury Brand Partners connected with PIVOT to begin the design and development of Coelho's upscale and sophisticated Shopify Plus website for Elaluz. The Shopify Plus platform was the only platform that was built to support Elaluz and it's digital requirements for speed, safety, performance, and customization.
Branding was also a key driver for the teams involved in launching Elaluz. Elaluz is "Mindfully luxurious beauty must-haves, with pure Brazilian fruit and plant extracts. From skincare to color to haircare we help to capture the energy, warmth and confidence that comes from your uniqueness and shine it outward." PIVOT knew that they needed to translate this into a visual online experience, using warm earth tones and design elements that complimented the product packaging, as well as told the story behind the products.
Importance of Mobile Commerce
In an economy that is facing a potentially permanent shift in retail experience, mobile is predicted to command the eCommerce space by driving 54% (or $659 billion) in sales as soon as 2021. Without physical retail stores available to shoppers, consumers are relying on online stores more than ever, with over 75% of people shopping online at least once per month.
Due to Coelho's impressive social following, PIVOT knew that Elaluz had to be built to support Coelho's high volume traffic, with a strong mobile experience. Most of her website referrals were predicted to drive from her various social channels, making this online mobile experience a key directive for the PIVOT team.
Without physical retail stores available to shoppers, consumers are relying on online stores more than ever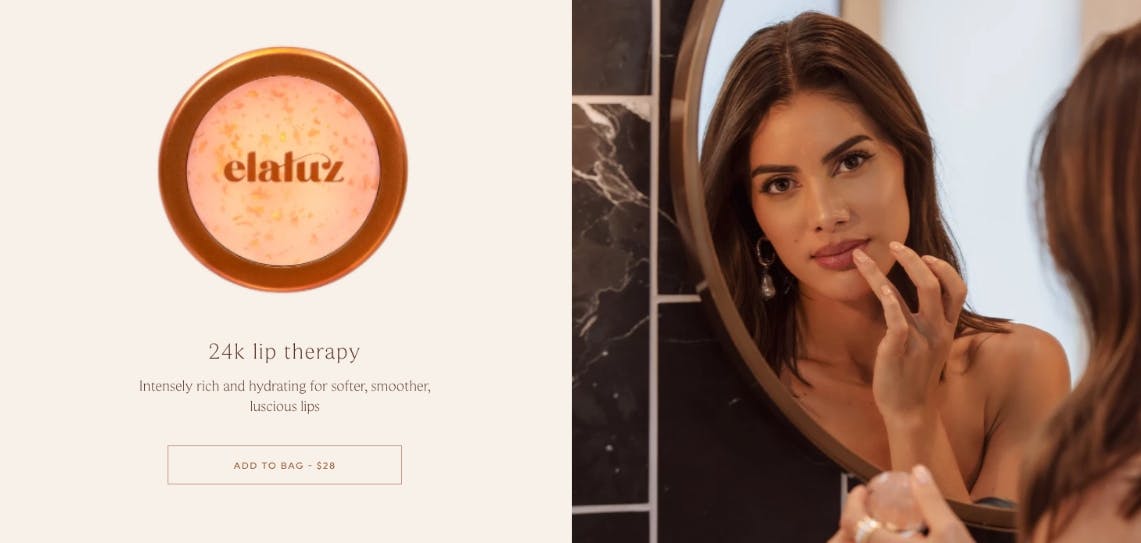 Built for Success
Elaluz is a curated brand that features key design elements which help to visually communicate the quality of the products, clean ingredients, and intentional product development. PIVOT had to ensure that these elements did not affect the online flow and shopping experience. Using their expertise in design and code, PIVOT was able to create a beautifully designed online store, optimized for both web and mobile for the growing beauty brand.
The timeline for the project was tight but having an existing close relationship with LBP, PIVOT was able to have a familiar workflow with existing team members. This allowed LBP and PIVOT to make swift, yet strategic decisions on 3rd party apps, user experience strategies, and more.
Elaluz is now officially live on elaluz.com, but Coelho does not plan on stopping there. Elaluz is set to introduce international shipping at the end of August, with consistent monthly releases as she continues to expand her product line.
Services Provided:
Art Direction
UI/UX Design and Strategy
High-Fidelity Prototyping
Frontend Development
Custom Shopify Theme Development
Testing Environments
Custom App Development
Shopify App integrations
Project Management
Ready to PIVOT?
We'd love to work with you and your brand and build something exceptional!
Contact Us